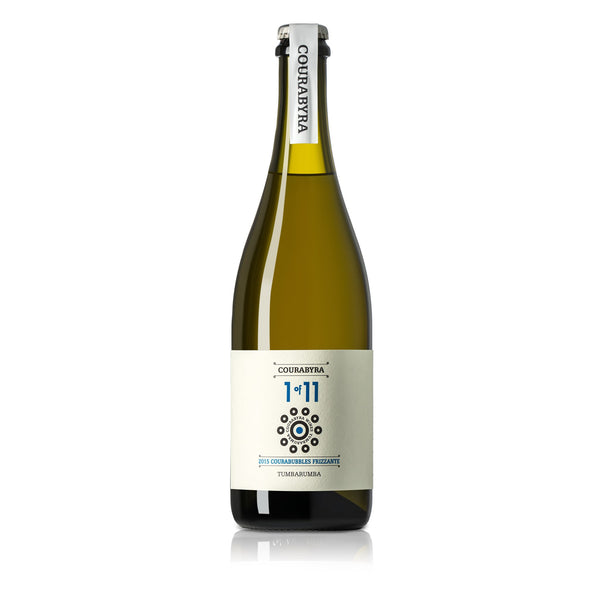 1 of 11 Courabubbles Frizzante 2015
The 1 of 11 Courabubbles Frizzante 2015 is a 50/50 blend of Chardonnay and Pinot Noir. The wines were individually barrel fermented before blending and have spent 5 years on Lees.
Frizzante is a light bubbled Italian style wine with a sweeter palate than the Courabyra traditional sparkling. Expressing a bright colour with a straw hue. The bouquet is fresh, displaying white blossom and citrus. Dominated by crisp flavours, with a hint of melon and soft peach.
This is a new product in our range we are excited to share.